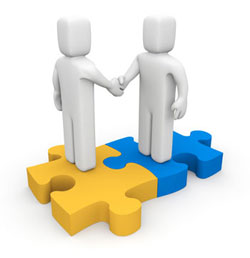 The 3 "L's" of a Brick and Mortar...Location, Location, Location!

The 3 "C's" of a website? Conversion, Conversion, Conversion!!!!

What good is a great, catchy, state of the art brochure if you are never going to showcase it? Kind of like a bag of ice on the North pole huh?

Nassau WebDesign offers a vast array of Search Engine Optimization (SEO) and Pay-per-Click (PPC) services in order to meet the needs of your website strategies.

Whether it's your business website or your personal website, 95% of the time, utilizing SEO and PPC services is a necessary component in any website plan. There are advantages to both Pay-per-Click and "Natural" Optimization available to fit your custom web development strategy.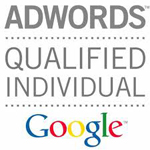 At Nassau WebDesign, PPC and SEO are just two of the optimization services that we provide. The PPC Plan includes the Setup of your PPC campaign, the optimization of your PPC campaign, and conversion improvement of your PPC advertisement, and the SEO Plan includes the Setup of your SEO Plan, Link Building, and Monthly Maintenance of your website in order to keep your website fully optimized at all times.

If the above made sense to you, congratulations, you know more than the average Joe. If not, the folks at Nassau WebDesign would like to help you understand the web. It can be a mystical, complex world, full of acronyms and never before heard industry jargon.
We offer Natural Search engine optimization.

Here is the overview.

When we first decide to work on SEO for you, we will do some research ahead of time.

Plan your work, and work your plan right? We will have to understand your world, your business world that is! It's time for some RECON!

Who are the heavy hitters, who are the "up and comers" what does you marketplace look like?

Then we will look at what makes you different. How can you beat your competitors and other advantages we can find are key, do you have a Value Proposition and how clearly is it conveyed?

Much like any other Marketing plan, we need to:
Figure out where your weaknesses are and what has worked (or not worked) in the past. Including spots where spiders get hung up and broken links just to mention a few


See where you currently rank on the search engine rankings and how we can propel your rankings


A very important lifeline of any effective Search Engine Marketing Campaign is picking the right keywords. Nassau WebDesign will research (with your help) what is best suited keywords based on competition and number of end users looking for your product or service. We will use WordTacker and Google Adwords to get your keywords right. We cannot stress enough how important keywords are.


As with every element that makes up your Search Engine optimization Campaign & overall strategy, we want to take a temperature reading before we begin work, in order to measure your successes.


As we have proven time and time again, content is king, not only enough of it, but relevance is queen! The content in your meta tags need to be relevant to your site content. Growing your content periodically keeps your site from looking stale to the search engines, and keeps users coming back for more!


Of course reciprocal linking is still a must. If done correctly reciprocal links can boost you to a solid position. Creating multiple link codes is necessary to enable deep linking from external websites. Much like a networking group, you want to partner up with other sites to drive traffic to each other; of course there is a science behind this.


When we say "search engine compliant", one of the things we are talking about is an XML site map. Not only having one, but submitting it to the search engines and leading them down a path where they can effortlessly and effectively crawl your site.


"Inspect what you expect"! Nassau WebDesign will provide Google Analytics to measure the progress of your site. If explained correctly (which most web companies will not take the time to do) this tool can be invaluable. This is big brother at his best...we can measure very accurately:
Visitors

Pages Viewed

How long visitors stayed

How they moved around

Where visitors came from (what part of the world and what site)

On what page they left

What Browser the visitor used

And much more!
Pay-per-Click services
The big myth is that you lose money doing PPC. Not so, if done by a professional. Pay-Per-Click can both replace and compliment natural SEO from the birth of your site to the day you retire from the majors. It has been proven, tried & tested to generate a tremendous return on your investment. Of course there is a strategy that goes into a great PPC campaign. The following are a few examples:
Landing pages

Inspection of which keywords are converting & which aren't

Text Ads

The right budget allocation

Keywords

Smart bidding

Ad Groups
As with any online advertising campaign, keeping track of click-throughs and a close eye on budget allocation and use (or cost per conversion) is crucial. All of the above described, along with some A B split testing and furthermore, multivariate testing, is a combat cocktail nobody can turn down. Of course these are just a few of the tools Nassau WebDesign uses to make you the best on the web. Remember, as Steve Jobs Said: "Design is not just what it looks like and feels like. Design is how it works."